Best Beach Locations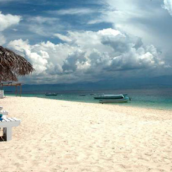 By Ric Dalberri, Founder of Retirement USA
With So Many Great Places, What Are The Best Beach Locations?
When it comes to best beach locations, it really doen't matter what time of year it is where you live. Tropical beach locations usually are fun and relaxing even if it's snowing where you live.
Tropical is tropical and the sun usually shines most days, especially at the best beach locations. Around the globe, there are many 'best beach locations' to choose from.
Are the best beach locations nude beaches?
The different beaches may have white sand, lava rocks, rocky, secluded, nude. The choice is up to you. What is 'best' is really up to your personal taste.
I have been to several beaches in several different states, and for me some of my best beach locations are the ones that are the lighter to white sand that is soft on your feet. They are typically quite and have beautiful scenery that is in addition to the beach and ocean itself.
Here are some of the best beach locations that are rated as pretty popular among travelers and local alike.
Miami Beach
Miami Beach is a hot spot in two ways. The sun and the beautiful people. It is an international popular Paradise. Many celebrities have restaurants there and live in the area as well.
Many are 'seen' around the section called South Beach, the art deco neighborhood. The beach itself is beautiful. There is a section of beach called Haulover which is clothing optional. Usually, the people don't choose to wear clothing on this portion of the beach. Miami Beach is one of the best beach locations in the World.
Polo Beach – Hawaii
Hawaii has magnificent beaches. The Polo Beach is a sandy beach. If you like to snorkel, swim or walk along the beaches edge you will enjoy it. This beach is located in South Maui and has a beach front resort waiting for you. This is one of the best beach locations you can find!
Jamaica
There is the longest beach of white sand in Jamaica known as The Seven Mile Beach of Nefril. It is on the west tip of the island near Nefril. This beach has coconut palm trees where you can be problem free mon. Don't worry, Be happy. This also is one of the best beach locations in the world.
In the Bahamas
You must have heard the T.V. Commercial, 'It's Better in the Bahamas'. At Atlantis Paradise you can have romantic days or nights. The climate is tropical and the hotel, Atlantis, is magnificent. James Bond has been seen in the casino. Shopping is great too.This also ranks as one of the best beach locations in the world.
Australia
Way down under is Heron Island Beach located on the Great Barrier Reef. Here is amazing marine life and you will enjoy snorkeling. Here you can also scuba dive or take lessons. Leave your stress at home. The surfing along this continent is also one of the reasons why this is one of the best beach locations in the world.
Portugal
What you say; Portugal. Weather is pleasant most times. It is a rocky ( not the movie) beach with sharp black rocks. Even so, you will not forget the beauty it offers with it's views. The stunning scenery surrounding this beautiful area makes this one of the best beach locations.
So, no matter what your fancy is or where it is, the best beach locations really are up to what your tastes are like. Crowded tourist spots, nude beaches, private and quiet are all options on this great little planet. White sand to black sand, soft sand to rough jagged sand and rock beaches, this planet offers something for everyone.
Please feel free to leave your comments below and tell us what is your best beach locations?