Free Economic Instructions Only You Can Judge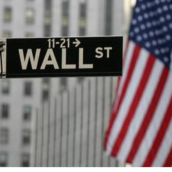 By ric dalberri
Today's economy is very difficult for hundreds of thousands individuals around the world. It seems people are looking for a way out of the financial mess and regain confidence and return to what they knew. Here are some suggestions to help you.
First, you have to concentrate on a few itmes.Remember the old adage..'you get what you pay for '? There is some truth to that. Not all financial advise is good financial advice even if you pay for it or if it's free. Never let your inner feelings go to the wayside. Those feelings are there for a reason. Always, always, think about the information you get before you act on it.
Now this is very important which is to check the professionalism (credentials) of the individuals who is offering you financial advice. Keep in mind much if not all financial advice is subjective and most financial specialists will give you their opinion on what they think is the best advice. Think about that. It probably is the best advice, but not necessarlily for you.
Now that has been said it's a good reason to interview more than one advisor. You have to feel comfortable. You may be able to take something from one and something different form another and put them together. You must find the right combination. Remember, you need to express your needs and goals so that the financial specialist can offer you a product to fit your profile. You will be signing off on it.
1.Usually your bank or credit union has an investment department and if you are a customer it should be a free analysis.
There are many free organizations that can offer you assistance. Check with your chamber of commerce, your local library or a retired volunteer group.
2. You really want to keep the advisor close to your vacinity of home or business. I would always look locally before jumping on line. If you do go online to check, you still have to have a face to face. The initial meeting should be at no charge and at that time have a full disclosure of their charges and commissions.
If at this meeting they try to put you into a product, realize that it may not be the way you want to go. Not unless this is a 2nd or 3rd interview. Even after you've interviewed a few advisors, and you know the one you want to go with, make another appointment and discuss what you gleaned from the other specialists you met with.
Some folks like to use the Better Business Bureau to see if any complaints are against the advisor. Keep in mind that the B.B.B. Is a profit organization and those who advertise they belong to the B.B.B. Pay a membership. Just because a consumer places a complaint does not mean it's justified. The customer is not always right and if the complaint is against one of their members……?
Again, for emphasis, be sure to check the advisors credentials. They should be also licensed with the State for insurance or a certification such as C.F.P ( Certified Financial Planner) or C.P.A. (Certified Public Accountant) and if need be, a tax attorney who can provide you with estate planning. You can check with the State you reside.