Important Money Strategies in Easy Baby Steps for Baby Boomers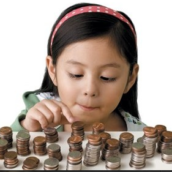 2008
Ric Dalberri, Founder of Retirement USA
Usually, the 60′s would be time to start to think about
retiring. It comes very fast, doesn't it? When we reach this stage, most of us
would rather retire sooner than later. In the past, many would leave the work
place around 62 years old. Since the economic downturn, only a few (13%
according to the Employee Benefit Research Institute) feel they will have
enough funds to help them through retirement. Others face the future as having
to continue to work at least part time. So, many have to rely on savings,
relatives, friends, reverse mortgages, home equity lines of credit and the
like. According to the Federal Reserve survey of Consumer Finances, the median
amount saved was only $100,000. Along with that, they will be carrying debt.
The average credit card debt is $4,000. Now we say 'only' to the $100,000
because in today's economy think what that will do for you and how long it will
last.
1. Target your date for retirement
To be realistic and can afford to retire comfortable, you
will need to have a target date to retire. How much money you will need from
that point on, how much social security will give you, etc. You must keep an
open mind…'the plans of mice and men'. You may have to flow into part time work
or extend your plan date. Once you realize your potential income, you may
realize that there is no point in hanging around in your job.
Figure out where you want to live. Will you stay put? Is your home paid off ?
Will you still have to meet monthly mortgage payments or association fees?
Maybe a move to an over 55 community may be best. Where you spend your
retirement will have a tremendous effect on how much you will need on a monthly
basis. Think of a reverse mortgage.
2.So, now the reverse mortgage generation is here.
You can get a lump sum or a line of credit to give you monthly
income. If you were to die, sell & move out, that's when it must be repaid.
Usually, real estate experts don't recommend a reverse mortgage until you are
in your 70′s. Unfortunately, there is a group in the 60′s that have no choice
and must supplement their income.
During these economic times interest rates are not too attractive. However,
they should be reasonable. You can check online for different company rates
& what they offer. You want to look for companies that have solid
ratings…AM Best, Standard & Poor just to name a few.
When you search for long term disability insurance it's not uncommon for a
couple in relative good health to pay a hefty premium. As you grow older, up
goes the premium.
Hopefully, you will enter retirement with no debt. If you are facing debt, you
need to put forth an effort to get rid of it. This also holds true to any
loans. If you are having problems here, contact a professional credit
counselor. They should have credentials and be part of the National Foundation
for Credit Counseling. If need be contact a bankruptcy attorney. As you get
closer, you must make a strong budget to follow. If you can try it out before
you retire.
What are your social security and or pension, 401k, IRA options? You can start
as early as 62 but will be penalized for early withdrawal. See what your full
retirement age is…There have been some changes. The longer you wait ( the older
you are ) the more you will receive. You should receive your social security
benefit statement every 3 months which gives detailed information about your
benefits. You can also check on their website.
Now if you decide to continue to work hold off on social security payments
unless you plan to make under a certain amount. This amount may change. Check
on line with their website. For example, if you start to withdraw before you
are your full retirement age and you earn more than the amount allowed, you
will pay back $1 for every $2 you earn.. Once you reach your full retirement
age you can earn as much as possible without being penalized.
Now that you're on the road to easy street, check with
former employer as well as current to see if you qualify for any monetary
benefits….Pensions, 401k, etc. If you do, you may have a choice as to how you
want to take the funds. Lump sum and reinvest or monthly. No matter what you
choose, seek professional help.
Be sure to look into what the withdrawal rate will be and
the tax consequences. The earlier you decide to retire, usually the longer you
will need your funds coming in. You really want to conserve your savings. You
may want to consider an annuity. There are different types of annuities. One
being an immediate annuity. These products are with insurance companies. You
give them a lump sum and they pay you an income for life.
If you choose to go with an insurance company, be sure they
are a solid company. Check out their ratings….AM Best, Standard & Poor,
etc.
Be sure to meet with a financial specialist. Meet with more
than one. Remember, it is your future and your money. There are programs to
help you calculate your needs. Be sure they are familiar with using such.
How will you use the easy steps for your money strategy?