Legal Wills Made Easy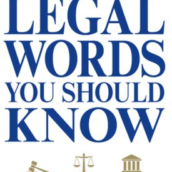 June 22, 2009
Ric Dalberri, Founder of Retirement USA  

Many people die without legal wills.
If you die without any legal wills and leave minor children,
there will be a court appointed representative to step in and be a trustee for
your estate. It's called 'intestate'.On the other hand, many people die with
wills that are hard to understand which create problems for their family as
well.
Finding and using legal wills easy
online
This can lead to be disastrous if you are not knowledgeable
in the legal field. Let's look at some steps for your legal wills easy:
1) Start, by listing and documenting everything that you own
and what personal items you want to leave and to whom.
2) list your assets and valuables.
3) list bank accounts.
4) do an online search for legal wills easy and read the
reviews
and testimonies who have used legal wills easy.
5) ask friends, neighbors, relatives what type of legal
wills easy they have used.
6) read all the small print on all legal wills easy.
7) do you have to pay?
8) how will you receive these legal wills?
There are many different types of
legal wills:
WILLS:
---
1. Will to Spouse.
---
2. Will to Adult Children.
---
3. Will with General Proxy
Provision.
---
4. Will Pertaining to Divorced
Individuals.
---
5. Will with Trust Provision.
---
6. Will with Provision for
Distribution of Tangible Property.
---
7. Will with Provision for Special
Designation.
---
8. Will to Minor with Guardian
Provision.
---
9. Will to Minor with Guardian,
Trust and Self-Executing Provisions.
---
10. Self-Executing Will Provision.
---
LIVING WILLS:
---
1. Living Will Appointing Doctor.
---
2. Living Will Appointing Spouse.
---
3. Living Will Appointing General
Proxy.
---
4 .Living Will Long Form.
---
POWERS OF ATTORNEY::
---
1. General Power of Attorney.
---
2. Power of Attorney for Medial
Care..
---
LIVING TRUSTS:
---
1. Revocable Living Trust.
---
2. Irrevocable Living Trust.
So, as you can see, it may be beneficial for you to consider
an attorney and that legal wills easy may not be as easy as you think and in
the long run, may actually cost your family more than their loss of a loved
one. One problem most people have is that by not preparing for the inevitable,
they are basically not willing to make an open acknowledgment of their own
mortality. No one I know likes to think of a time when they will be dead and
gone. This is a pretty daunting thought and will make most people avoid the
topic of creating legal wills, but it really shouldn't.
There will be people left behind that will already be
grieving and now on top of that, almost immediately, they will face legal
issues if you are not prepared with a legal will.
Legal wills overall are a simple concept and can be executed
very simply, but there has to be some thought and planning for it to work out
best.