Retirement Planning Statistics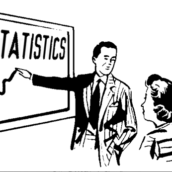 2011
By Ric Dalberri, Founder of Retirement USA
Most
recently, seniors are finding the dream of retiring as an elusive butterfly,
gently flying out of reach. It's too bad that
seniors are going to be part of retirement planning statistics in a negative
way. It seems seniors must continue to work in order to stay afloat and earn
enough to pay the bills even after downsizing.
This is truly a sad situation in our retirement planning
statistics since the U.S. is 'The' nation that has given to all the world. Our
seniors have been the backbone of our country and now when its time to pay them
back, we're failing in retirement planning statistics to get them better.
Seniors are entering the 'golden years' struggling day to day.
Here are some retirement planning statistics:
1% Retire wealthy
4% Retire financially dependent
5% Still have to work
36% Deceased
54% Broke and depend on others (family, friends, social
services, etc.)
The average American spends 20 years in retirement.
What causes such poor retirement planning statistics? Most
of the time, its decisions or lack of decisions, choices, circumstances or
priorities that put individuals in their plight. Lack of education, little or
no skills, unmotivated, handicaps, health. When seniors reach their retirement,
usually, time is a commodity that can't be gotten back.
However, money, new skills and education are still
available. In order for our retirement planning statistics to improve, we have
to improve and teach our upcoming generations to improve so their retirement
planning statistics will paint a better and clearer picture.
There are many ways for you to be part of positive
retirement planning statistics. Seek professionals who are certified to help
you with your retirement planning statistics so you don't fall into one of the
negative categories