Some of the Simple Ways to Get Out of Debt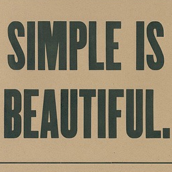 2009
Ric Dalberri, Founder of Retirement USA
Here is a short list to help you get out of debt. You may be
deep in debt or as some say 'as high as an elephant's eye'. These are basic
short tips to help you.
Teach Yourself .You have to take the bull by the horns. This
is your debt. Don't do the one minute information search like so many do on the
internet.
You must be diligent and seek the correct information. Go
buy a book. Go the library. Look up how to create a budget, how to find out my
credit score. You are now allowed to have a free credit report. The more
information you have the better educated you will be on how to act toward
getting out of debt.
Put Your Bills in Order
If you plan to get out of debt, you need to know what your
debt is. Check into what your minimum payments will be and to whom they will
go.
Get to a Budget and Stick to It
Now that you've created a budget and know all your expenses and income, you
will not overspend. It is difficult many times to adhere to a budget. If you
want to clear out your debt, than this is a must action.
Remove High Interest.
You will find out as you've done your budget that some
credit cards have higher interest than others. When you have extra money at the
end of the month ( and you will ) pay the credit card with highest interest
rate. Over the long haul, this will save you a lot of money.
Slash
This is not a fun thing to do, however, thsi will be required to get you where
you want to be. You got yourself here. Now you have got to get yourself out of
debt.
Broaden Your Horizons
If you can see your self
to earn some extra income per month it will certainly help you achieve
your debt free goes much faster. When you see progress, it should motivate you
to do more. Get a hobby and sell it. What can you do on E-bay? I read once that
a person went around to garage sales and purchased children's books and sold
them on the internet and it became a full time job. It is said that and extra
$500 per month changes a person's lifestyle.
Plan, put into motion and sticking to it are the keys to
successful getting out of debt. Not easy or fun. However, it will relieve the
stress.