Taxes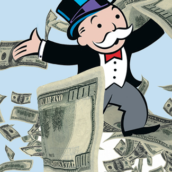 2008
Ric Dalberri, Founder of Retirement USA
Whether you plan to relocate to another state when you
retire or not, one of the burdens you
will have to face is the TAX CONSEQUENCE.
Your concern is real so in reality, CALCULATE THE
COST.
There are too many retirees who do not figure or
miscalculate taxes in making their decision.  For example, the lack of
state income tax does not ensure you a lower tax burden.
Taxes are collected many ways in addition to states
collecting revenue from Bonds.
They include: Sales Tax,  Income Tax, Real Estate,
Property Taxes, Estate & Inheritance Taxes, Excise Tax, Intangible Tax and
License Tax.
The importance of knowing is… you can pay some or a few and
in some cases, ALL OF THEM. Visit our Taxes by State page for State by State
Tax Authorities & contact information. DO YOUR HOMEWORK & plan ahead.
For example, Arizona has a personal income tax levied on your automobile that
is added to your registration fees.
Let's start with State Sales Tax:
Some states have single rates. However, many if not most permit local
municipalities to add to the base tax rate.
Single Rate States:
Connecticut-Hawaii-Indiana-Kentucky-Massachusetts-Maryland-Maine-Michigan-Mississippi-New
Jersey-Rhode Island-Virginia-West Virginia-Vermont
Highest Sales Tax States:
7.25% …California
7.0%……Rhode Island-New Jersey-Mississippi-Tennessee (some cities in Tennessee
add up to 2.75%)
6.5%……Nevada (Nevada varies by County as much as 7.75%) Minnesota-Washington
Most States will exempt prescription drugs, food &
clothing.
No Sales Tax States:
Alaska-Delaware-Montana-New Hampshire-Oregon
Personal/Standard Deductions:
Each state will specify the amount taxpayers and their dependents can use to
offset taxable income. Most states will specify the amounts individuals 65
& older can deduct.
Personal Income Tax:
41 states impose income tax. 35 states will base taxes on Federal Returns,
adjusted gross Income (AGI)
No personal Income Tax States:
Alaska-Florida-Nevada-South Dakota-Texas-Washington-Wyoming-
New Hampshire & Tennessee only apply income from interest & dividends.
Federal Income Tax Deduction:
Only 24% or 12 states with broad based income taxes will allow taxpayers to
deduct federal income taxes.  The advantage here is if you are looking at
two states with similar rate structure but only one allows you a federal income
deduction, which one would you pick?
Fuel Tax:
Every State collects excise taxes on fuel, gasoline or diesel. State taxes on
fuel do not include federal excise tax. Some states also allow cities or
counties to impose additional taxes on fuel.
Medical Deductions:
Most states consider medical/health care expenses already deducted from federal
returns. Oregon & North Dakota allow full deductions. Indiana does not
allow itemized deductions on State taxes.
Retirement Income Taxes:
Taxpayers, under federal law MAY BE REQUIRED to include a portion of Social
Security income benefits in their taxable AGI. Most states start the
calculation of state personal income tax liability with federal Adjusted Gross
Income or federal taxable income.  In these states, the portion of Social
Security income subject to personal income tax is subject to state personal
income tax unless state law allows taxpayers to subtract the federally taxed
portion of their benefits from their federal adjusted gross income in the
computation of their state adjusted gross income.
Many states will exclude Social Security  benefits from
state income taxes. Twenty Six states & The District of Columbia with
income tax provide a full exclusion for Social Security.  (see pages with
list of State by State Authorities & their contact information)
Pensions:
Some states provide special tax benefits to military retirees. States are
generally free from federal control in how they decide to tax pensions. Some
limits may apply. States are prohibited from taxing benefits of United States
Military Retirees if that state exempts the pensions of state & local
government retirees. Most states that do impose an income tax, exempt at least
a part of pension income from taxable income. Pension income either from
military, private, civil service or state &  local governments are
often treated differently for tax purposes. Some states will provide special
tax benefits to military retirees. Other states just follow federal tax rules.
Property Taxes:
You guessed it. Taxes on land, buildings, houses are the largest source of
revenue for local governments. The tax structure or rate is determined by the
local assessor according to the value to be taxed. If you are a property
owner,  THERE IS NO ESCAPE FOR THESE TAXES… IN ANY STATE. ( Even if you
live in the state of confusion.)
Many states will give consideration to age or  low
income for a tax break on property. However, you will have to qualify. As many
as 41 states provide tax credits or homestead Exemptions that limit the value
of your assessed property that is subject to tax. All states (50) offer some type
of  a property tax relief program. Check your state listing provided.
Inheritance & Estate Taxes:
An inheritance tax is an assessment made on the portion of an estate received
by an individual. This is different from an estate tax which is a tax levied on
an entire estate Before it is distributed to individuals. It is strictly a
state tax. Usually it is necessary to seek a  professional tax advisor when
it comes to any tax situation.
States with lowest property taxes (data from 2002 census)
per capita, per year: Arkansas…….$191
Alabama……. $285
Kentucky….   $376
New Mexico  $380
Oklahoma…..$425
Highest property taxes:
New Jersey…..$1,871
Connecticut….$1,733
New York……. $1,402
Rhode Island..$1,369
Tobacco Tax:
Many states are continuing to increase taxes on tobacco products. Counties and
cities may impose additional tax also.
Florida Sales & Use Tax:
Considering moving to Florida as do many thousands of people?  What is
taxable?
Sales Tax:
Florida law provides that each sale, admission charge storage, or rental is
taxable unless the transaction is specifically exempt. Florida's general sales
tax rate is 6%, however there is an established "bracket system" for collecting
sales tax on any part of each total taxable sale that is less than a whole
dollar amount. Additionally, a discretionary sales surtax is imposed by many
Florida counties. To compute the Florida sales tax rate for each county, you
add the county imposed discretionary sales surtax rate to the general sales and
use tax rate.
Discretionary Sales Surtax:
Under specific conditions, Florida counties are authorized to levy a
discretionary sales surtax on most transactions that are subject to sales and
use tax.  A dealer who sells and delivers taxable merchandise or taxable
services is required to collect the surtax at the rate imposed in the county
where the merchandise or service is delivered. For motor vehicle & mobile
home sales, use the surtax rate of the county where the vehicle or mobile home
will be registered.
Only the 1st $5,000 of a single sale of tangible personal
property is subject to discretionary sales surtax if the property sold as a
single item, in bulk, as a working unit, or as part of a working unit. The
$5,000 limit does not apply to commercial rentals, transient rentals of
services.
You may want to consider the advice of a tax attorney or CPA (certified public accountant)
Sources:
State tax handbook 2008 published by CCH, Inc.
Individual state & revenue departments
U.S. Department of Commerce, Bureau of