The Beginning of Step Parents. Good, Bad or Indifferent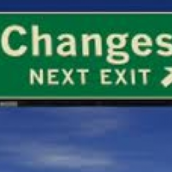 ric dalberri, founder, Retirementusa.com
2010
In many situations step parents are thought of as the
enemy by many of step children. They feel that the step parent is demanding to
swap their parent that is no longer living with them. They say no to let this
person ruin their lives and take the place of their parent (s), mom or dad..
What can cause the step child (s) to feel deserted, create hostility and cause
chaos in the household.  Every member of the family will be affected.
The unsurpassed workable way to circumvent problems with a step family is to
bring to a halt problems before they ever take place. Use a lot of your time
with your children to let them be aware of how much they mean to you. Also, be
sure they understand that the new person in your life and theirs is not going
to take you away from them.
Also be confident that they realize that both you and the
parent that is no longer living with you both love and care about them.
Furthermore, it is just a matter of the children realizing that they will
always be loved even thought their parents are divorced or in the process. Let
them know always that you love them.
We've all seen the commercials for dating services as well as online.
Once you are in the dating arena, and you feel it's time to take the
relationship to the next level, you should start to introduce your children and
include them in your activities. Developing a relationship and friendship with
your new person in your life is going to very important.  The more that
they are included, the more they will feel part of your new life and not feel
threatened.  Soon they will think of that person with good thoughts and
will want to have them in their life as well.
An important fact is not to hide your dating or a new
relationship. They will find out and feel you are hiding something and will
feel left out or threatened. There is nothing wrong with grown people to get on
with their lives and have someone new in it.  Most children are resilent
and can bounce to any height you use your parenting skills you want them to
reach.
Now, did you consider letting your ex (providing you're not
a widow or widower)  know you are dating rather than your child telling
them.  Think about the effect of dropping off your child or picking up
your child and being faced with a 'new' person at the door.  Awkward!
How did the relationship end and how is it now?
Remember 'Smokey the Bear'? Only you can prevent forest fires!! A preventive
measure to is to let the other person know as much of the details as you think
are necessary.
Think of your finances when planning your estate. Consult a tax attorney for a trust. You may want to add a 'Bloodline' clause.
Try to make the transition as pleasant as possible for all
involved. I'ts nice to sleep through the night.